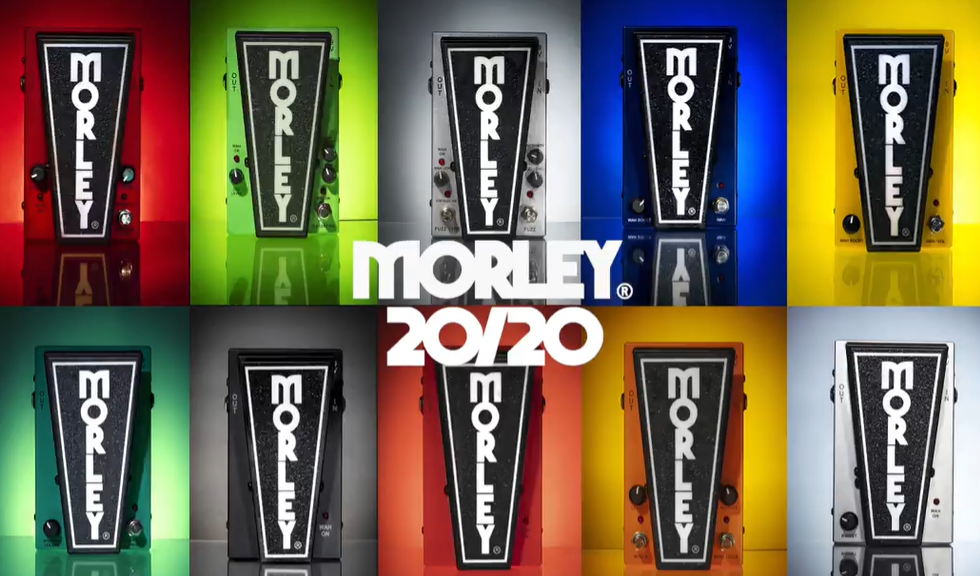 A NEW ERA OF MORLEY
What is the 20/20 series?
It's the best of the best Wah and Volume pedals we make focused down into 10 models with improved features that solve problems. It includes classics like the Bad Horsie and Power Wah, but also features new never seen before Morleys such as the Distortion Wah and Lead Wah.
What does 20/20 mean? 
It stands for focused and new. A refocus of our pedal line for 2020.
What new features do the 20/20 pedals have?
We didn't just slap some new paint on our classics and call it a day. All 20/20 pedals come standard with the following features that solve problems:
New Buffer Circuit & Better Components


Ever experienced volume drop or tone change because of long cables or whats in your rig? Our 20/20 Buffer circuit protects your tone. It Restores, Improves & Delivers. Stand alone Buffer pedals can cost $75 or more. Our 20/20 Buffer circuit is built into all 20/20 Wah pedals.

Lifetime Warranty


Our products are built like a tank. In fact, we're now offering a lifetime warranty on all 20/20 pedals that follows the pedal, not the player. That's Morley Security.

Pedalboard Friendly Sizes


All 20/20 pedals are 6.85″ in length, 4.5″ in width and 2.5″ in height. We previously referred to this pedal size as "Mini" but it is now the standard Morley pedal size. The bigger pedals are now referred to as "Classic" size. Prefer the Classic size? Don't fret, we're continuing production of a few.

Switchless Activation


One of our great innovations. Ever thought you switched off your Wah only to find it's still on? Go Switchless! Simply step on to engage and step off to go to bypass. PLUS handy LEDs show when you when it's on and off. Prefer traditional switch operation? Check out the 20/20 Power Wah.

Optical


Our founder Ray Lubow brought Optical circuitry to the effects pedal world in his quest to build the better mousetrap. Traditional Potentiometers will wear down and get scratchy over time. That won't happen with a Morley! Optical Wah pedals are also now back int he EU and available worldwide.
Glow-In-The-Dark Details
Never lose your pedal on a dark stage. Our patented Pedal Glow makes sure you know exactly where your pedal is located. Plus, it looks freakin' cool.
Silent Switching
No more of the dreaded "Pop" sound. All 20/20 pedals have silent switching.
THE NEW
PEDALS



(Click on the images for more info)