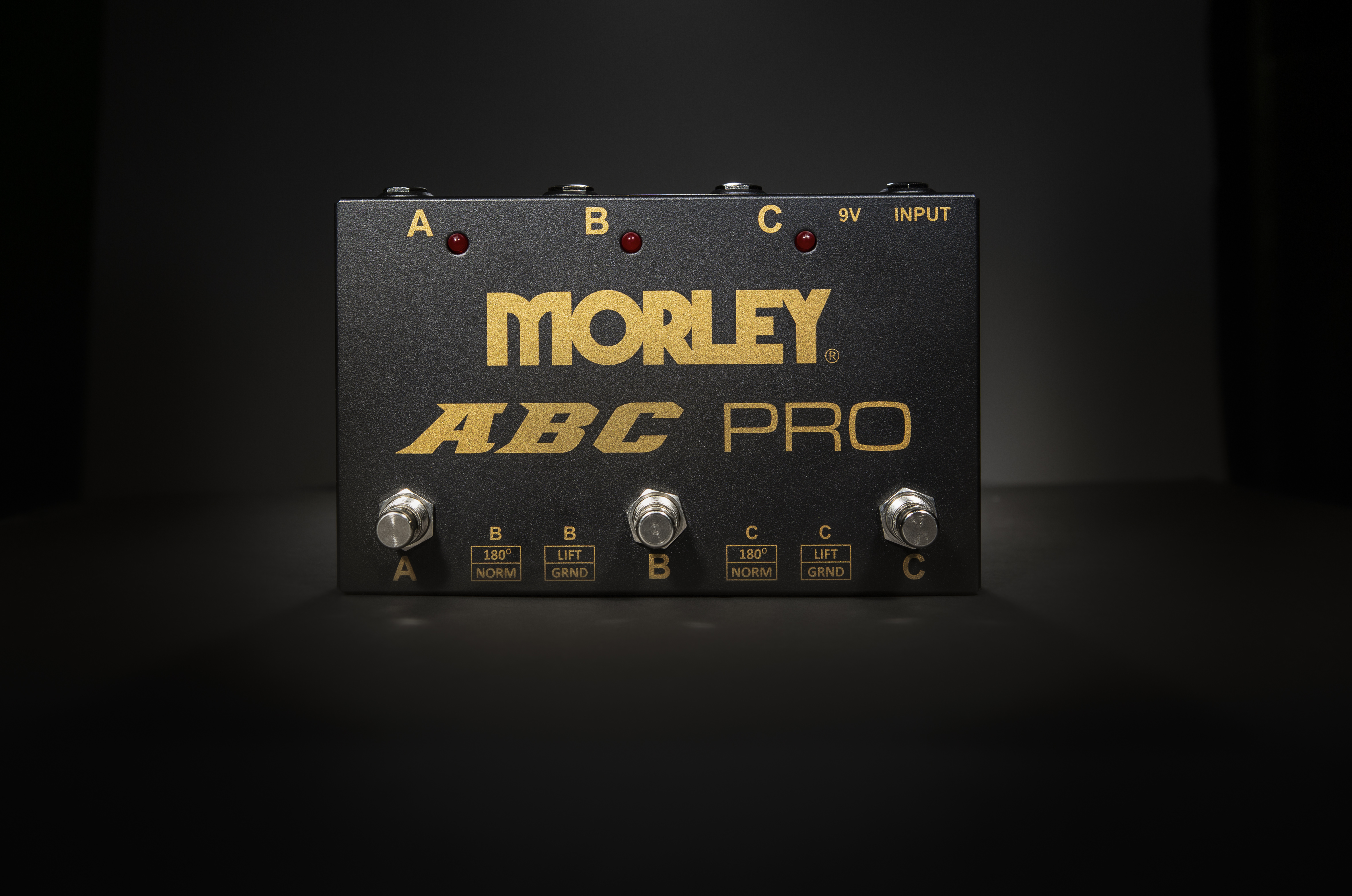 Are switching boxes giving you a headache? Our ABC Pro Selector is just what the doctor ordered! Based off the original Morley ABC Switcher our Pro version is equipped with new features that will help solve issues commonly faced when using switching devices for multiple amps. New features include a higher enclosure for easy access, a custom built Morley 1:1 isolation transformer, silent switching, a reverse polarity switch and a ground lift switch.
PLEASE NOTE! DO NOT use on powered speaker lines. You WILL damage your amp, speakers or both!
VIDEOS
MAIN FEATURES & SPECS
The ultimate amp selector. Route 1 input into 3 outputs. Choose A, B, or C individually or in any combo.
Custom Morley 1:1 isolation transformer for absolute transparency and level output.
Easy accessible rugged cold-rolled steel enclosure; 6.63″ x 4.38″ x 2.75″ (L x W x H)
Silent Relay Switching to prevent pops and bleed.
Reverse polarity switch to prevent phasing issues.
Ground Lift switch to combat hum from ground loops.
High Frequency Filter activates when Ground Lift is engaged to eliminate unwanted frequencies.
Powered by one-9v battery or optional Morley 9v adapter. Compatible with most 9v adapters.
LED indication, quick clip battery door and one-year warranty.
BUY IT NOW FROM A MORLEY DEALER
IMAGES