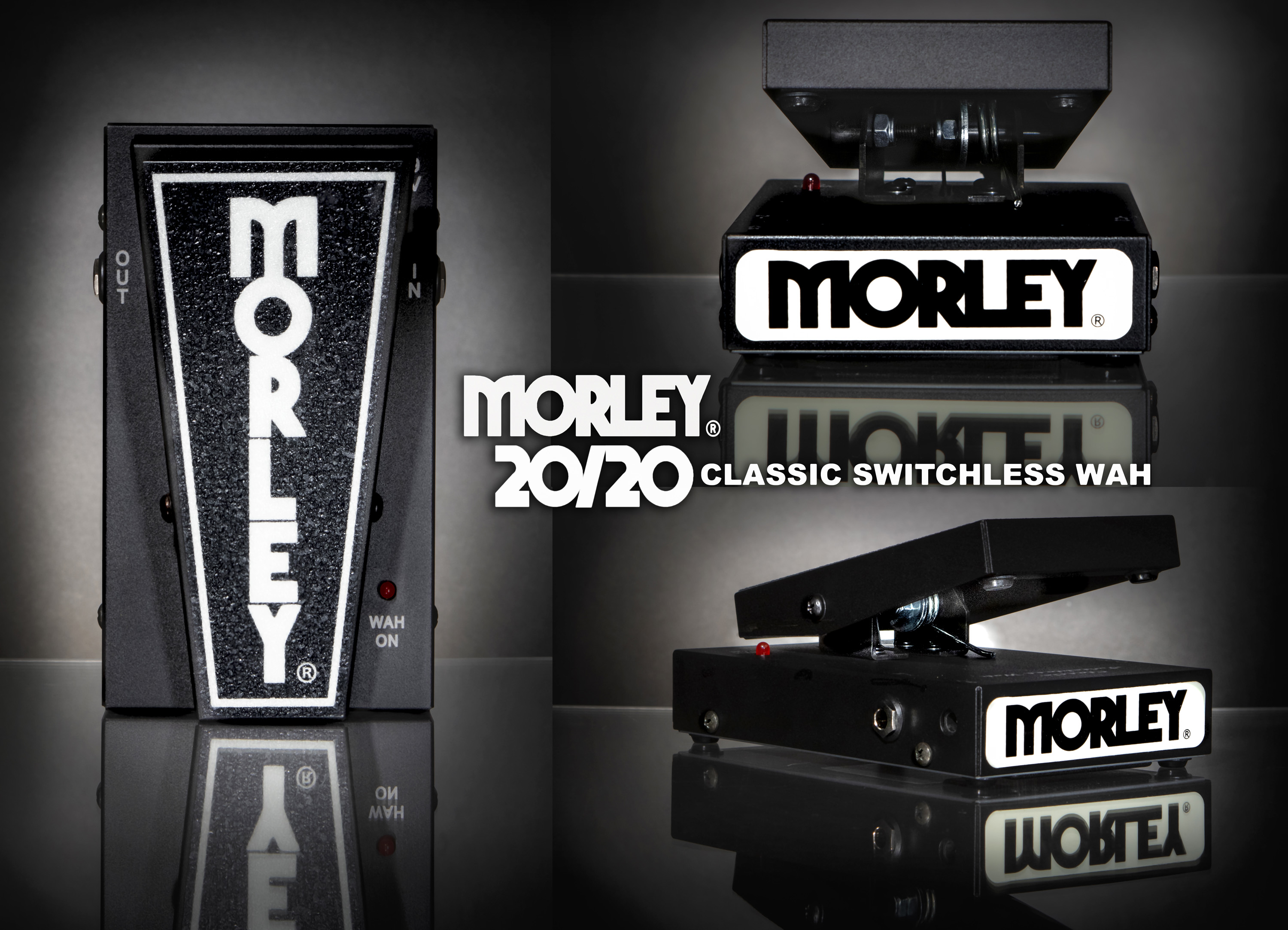 MORLEY RELEASES $99 MINI CLASSIC SWITCHLESS WAH
January 2019–Morley®, makers of pedals, switches and Ebtech® audio solutions, is proud to announce the official release of the Mini Classic Switchless Wah. Based off the Morley Classic Wah this new version has the same great classic Wah tone, but now has a smaller footprint, Switchless activation, and will be available at the entry level price of $99.
Bill Wenzloff of Morley states; "Our goal with releasing the Mini Classic Switchless Wah is to deliver the best qualities of Morley Wah pedals at an entry level price so that beginners, and those with a limited budget have access to the best Wah pedals on the market. We strongly feel that our Switchless activation is the best way for beginners to learn how to use a Wah, and with our Electro-Optical design, Classic Wah tone and cold rolled steel housing it will become a dependable part of their guitar arsenal for many years."
Measuring in at 6.85" x 4.5" x 2.75" (L x W x H) it's perfect for pedalboards, gig bags and crowded stages. It is Electro-Optical so there is no potentiometer to wear out and get scratchy. The Switchless design means that you simply step on it to activate, and step off to go to bypass. It uses our new custom MQ2 Inductor and True Tone buffer circuit to prevent signal loading or tone suck. It has a bright red LED to show when it is on or off. The toe heel logo and treadle logo are glow-in-the-dark so it can easily be seen on dark stages. It also has an easy accessible "Quick Clip" battery door and uses standard 9V power.
PR Contact
Pete Fenech
[email protected]