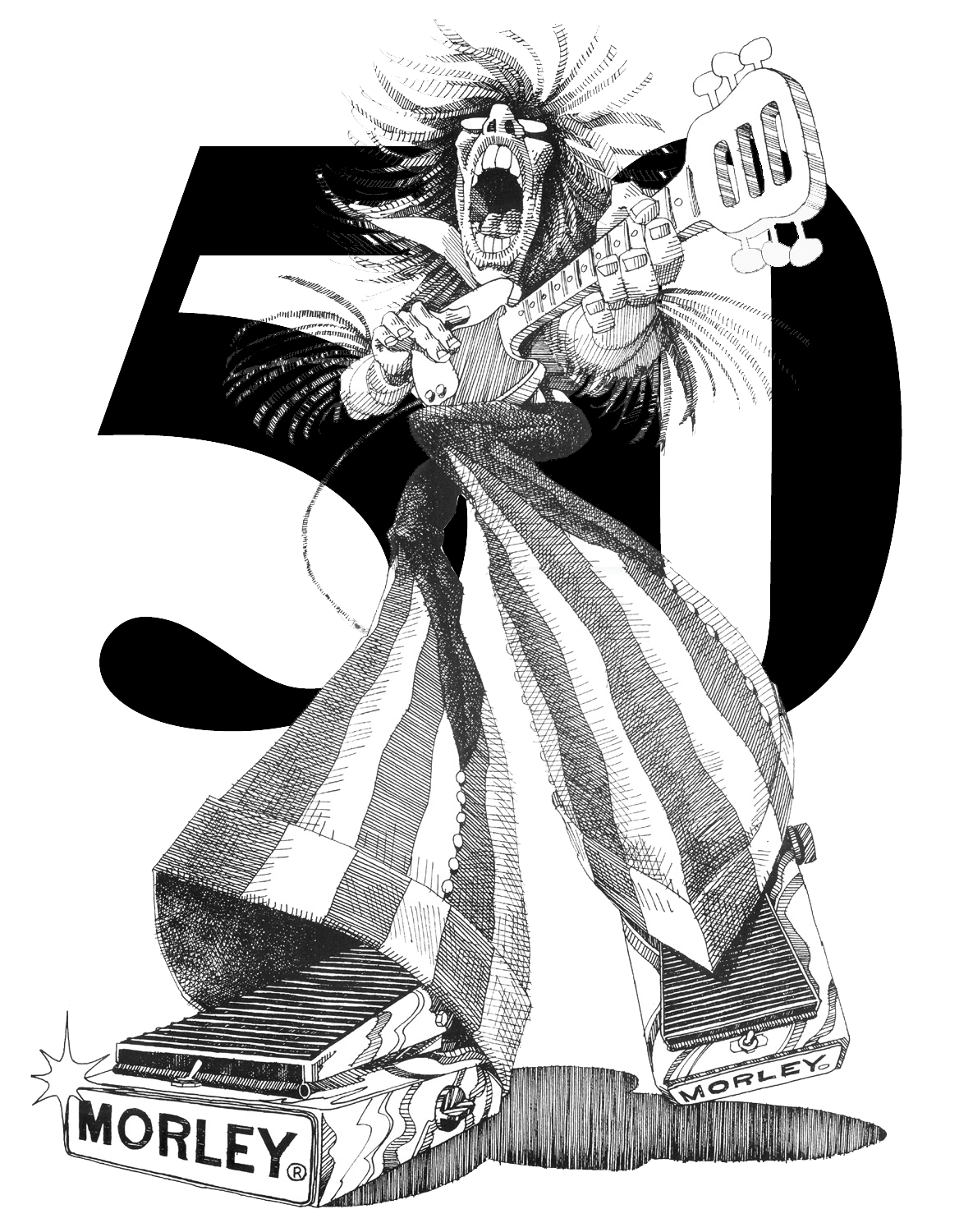 MORLEY TURNS 50
January 2019–Morley®, makers of pedals, switches and Ebtech® audio solutions, is celebrating its 50th anniversary in the Musical Instrument industry. Started in the late 60's as Tel-Ray Electronics by two brothers Marv and Ray Lubow, the company originally repaired televisions and radios, but ventured into guitar effects when Ray Lubow sought to design a compact Leslie rotary speaker simulator. Since its founding Morley has brought many innovations to the guitar effects world including the introduction of Electro-Optical circuitry, the first Switchless activation Wah, and the industry standard ABY Switcher.
Bill Wenzloff of Morley states; "The origins of Morley pedals go back much earlier than 50 years, however 1969 was the year we started seriously making guitar effects under the Tel-Ray name that led to the creation of Morley brand and line of pedals. We are all proud to be part of such an iconic brand name. We will also be celebrating in various ways throughout 2019, and our special Chrome Bundle is just the kick-off."
Released in November 2018, the Chrome Bundle is limited to 300 pcs worldwide. It contains a special run of a chrome mini Power Wah, chrome ABY, a commemorative booklet showing a few interesting products over 5 decades, a retro Morley Man Sticker, and a few other special items.  Everything is packaged in a beautiful collector's box and is numerically serialized #1 to #300 (Street Price of $399). It is a fitting tribute reminding us where we have been, where we are now and offers a glimpse into our future.
In addition to the Chrome Bundle Morley will also be celebrating its historic anniversary with a larger NAMM booth (#4833 Hall D). We invite all media to visit our booth during the show to be a part of the celebration, and to see our new 2019 products first-hand.
PR Contact
Pete Fenech
[email protected]